Wow……………had to be the closest finish to a Grand Final in the Clubs history!Came down to the last point on the night, Peter vs Joseph, 14 all, next point wins for the whole night.
Peter wins……..9 games all & his team wins by 8 points overall.Joseph wins……his team wins 10 games to 8 games, even though they don't have enough points (6 points down overall).
 So who won………………   ?    Exciting it was, even the ref (Phil), was standing for the last point (please don't call a let)!
 Mr "No Backhand" Joseph came good on the last point for Team 5 to win!!!!!!!!!!!!!!!!!!!!!!!!!
Congrats to both teams for an outstanding Grand Final.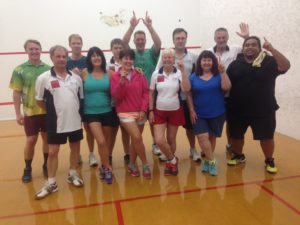 Peter said he's taking the next couple of weeks off for counselling, but the fact is that everyone's points count just as much as the games.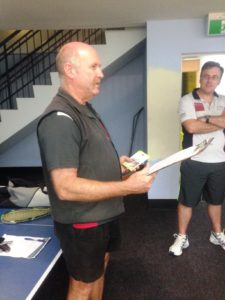 Hit the nick …..   Mark